Welcome Flourish Bible Journaling Conference Attendees

Thank you for purchasing the All-Access Bundle. You have received access to Bible Verse Mapping in an Art Journal Workshop.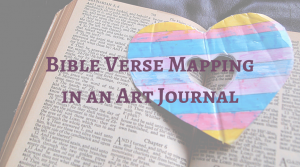 This class is a combination of Bible study, journaling, and art!  By taking the time to map out a particular verse of Scripture and spend time journaling it you can learn more about God's word while embracing your creative side at the same time.  In this class, I will teach you how to map a verse and create a beautiful piece of artwork.  Don't worry, if you don't consider yourself an artist, you don't have to be! We will just be creative, study the Scriptures together and HAVE FUN!
To download please enter your name and email below and we will send it over right away.