What if you could finally get your nonfiction book out of your head, organized, outlined and drafted, with just a few hours of focused time over the course of a few weeks?
For as long as I can remember I dreamed of writing a book.  At first it was my goal to write a book by the time I was thirty.  However, thirty came and went and I still had not done so. I was devastated.  I was afraid to start because I didn't feel qualified. I was afraid it would cost me too much money.  There were so many "what ifs" that filled my mind.
Finally, I decided I would conquer my fears and write the book.  In 2013, at the age of 33, I self-published my first book, "FaithLeaps: The Christian Mom's Guide to Passion, Purpose, and Profits."
Trust me, I am not anyone special. If you are like me and want desperately to write a book, but don't know where to start, I can help you!
This workshop is for you if you have been asking yourself any of the
following questions about writing your first nonfiction book:
Am I qualified to write a book?
What topic should I write about?
Where do I begin writing my first nonfiction book?
How do I get started? I've written talks and testimonies, but how do I take my story and turn it into a book?
Introducing the FaithLeap's Writer's Workshop Series
This is a live online workshop with four sessions you can attend weekly via a Zoom classroom or listen to the replays, which will be sent to you via email each week.  Each session is designed to strengthen your writing skills, grow your confidence, and give you the tools you need to get your book started.
In these sessions we will cover:
Session #1 Getting Everything in Line
This session will help you to plot out your book so that you have a better idea of the length, number of chapters, and create a strong outline to set you on a path to success.
Session #2 Stories, Stories, Stories
Stories help us to connect with our readers.  You may have a ton of knowledge and the ability to share it, but if you don't capture their attention with stories you will never captivate them enough for them to read your whole book, much less recommend it to their friends.
In this session, I will help you brainstorm the many stories you hold from your life's experiences, triumphs and even tragedies so that your book is full of stories that captivate your readers.
Session #3 The Heart of the Message
Whether you believe it or not, your book is your message in print.  You have a message to share with the world and the written word is a wonderful way to share that message.
In order to do so,  you have to get to the heart of your message. You must be able to concisely communicate the main idea of your book, because after all, what will you say when someone says, "What is your book about?"  That's what we will determine in this session with mind-bending exercises to pull that main idea right out of you!
Session #4 Get It All Out
In this session, we begin the rough draft.  For this, it is all about getting everything out of your head and onto paper.  I will give you my best strategies for doing so and even some next steps once you are finished.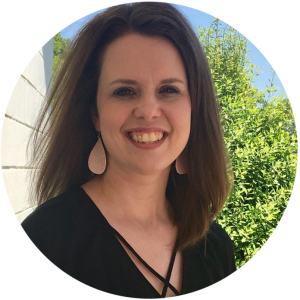 About Your Trainer
Alyssa Avant is the author of "FaithLeaps: The Christian Mom's Guide to Passion, Purpose, and Profits," as well as three more works and numerous online and magazine articles.  She is a self-published author with 12 years of experience working with authors and serving them in the areas of social media marketing, email marketing, and websites.  She has taught various workshops on the topics of starting a virtual assistant business, creating a website, and Bible journaling.  She has worked with many authors over the years.  Her authors have landed spots on Focus on the Family. as well as other newscasts.
When I began the Faith Leaps Writers Workshop by Alyssa Avant I only had an idea for a book. Alyssa helped me to bring my ideas to life. The workshop homework helped me to define my audience, outline my book, and lay out the necessary steps for completion. Alyssa empowered me to view myself as a writer, and begin the journey towards becoming a published author. Overall this was a wonderful workshop to encourage and motive me to keep on writing.

- Michelle Broussard
Join The Workshop Today Only $299  $99
Workshop is limited to 10 participants.  Only 7 SPOTS left!
so I can have time to work 1:1 with each participant.
There will also be a private Facebook group
for ongoing questions between weekly sessions.