Today's video is to answer the first of the questions about writing a book. And today's question is "How to know what topic to write your first book about?" There will be a series of these videos. Today is the first live Q and A of the four that I'm doing before I launch my writing workshop in a series of writing workshops starting July 18th. And this first Faithleap's Writer's Workshop will begin on July 18th.  This series is entitled, How to Write Your First Nonfiction Book or First Steps to Writing Your First Nonfiction Book.
So these Q and A sessions are going to be answering some questions that I've gotten recently as I'm preparing to launch this workshop. And I just wanted to share those Q and A's with you.
So today's question "How to know what topic to write your first book on?"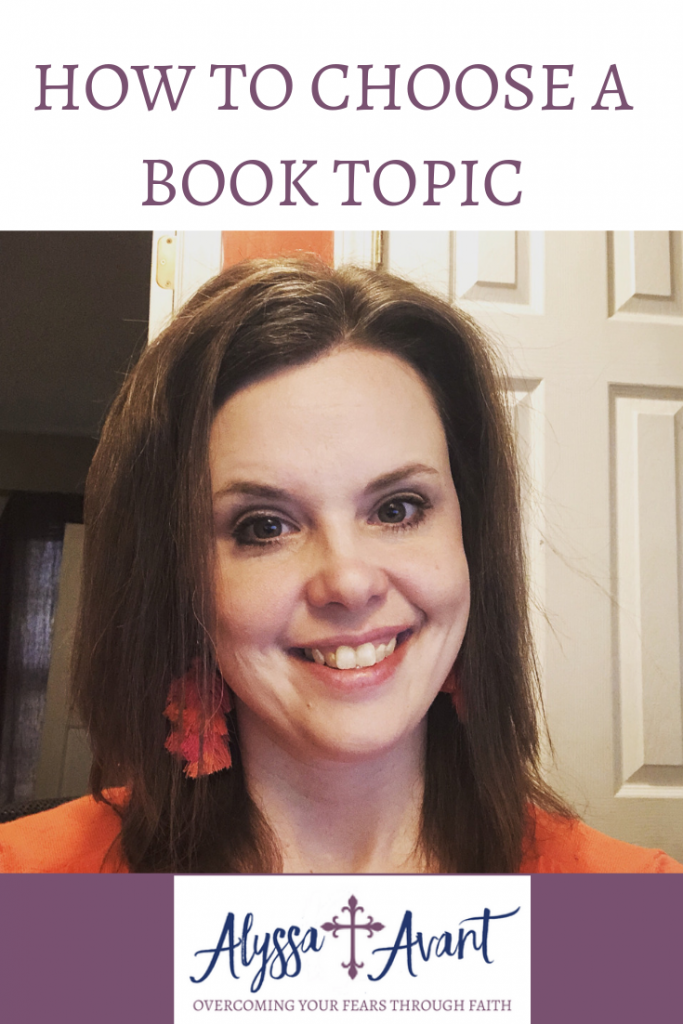 I have written four books. Of course, all of them are on very different subjects and topics. Therefore, I came about deciding to write them in different ways. But if you know that you're supposed to write a book and you just don't know what you're supposed to write a book on, here is where I would suggest that you start. This is the best advice that I can give you. What I would do is take some time to sit down and take a look back over your own life. Now, granted, you're not going to necessarily write a book about your life, but you have topics in your life.
Here are a few ways you can choose a book topic:
From your own life experiences, lessons, and struggles.
From your education both formal and informal
By researching a topic.
By writing a book from a different perspective than one someone has already written.
In the following video, I go into greater detail about how you can choose a book topic in one of these four ways.  Watch it now to learn more.
Want to learn more about writing your first nonfiction book?
Subscribe to Alyssa Avant on Youtube to get notifications when new videos are available.
Leave a comment below and let me know what you struggle with when it comes to writing your first nonfiction book then share this post with others so that they can learn more about writing their first nonfiction book.  Simply click the social media sharing buttons below to impact some lives now!!
Have a topic you'd like me to cover? Click here and let me know!  I'd love to hear from you!