Over the past week or so I have felt a strong tug at my heart from the Lord to speak some truth into the world. I have read so many posts on Facebook that are full of deception. Many times I believe that the person who shared or wrote the materials are unaware at the time of sharing of how many untruths they are sharing and are to this very moment still very unaware.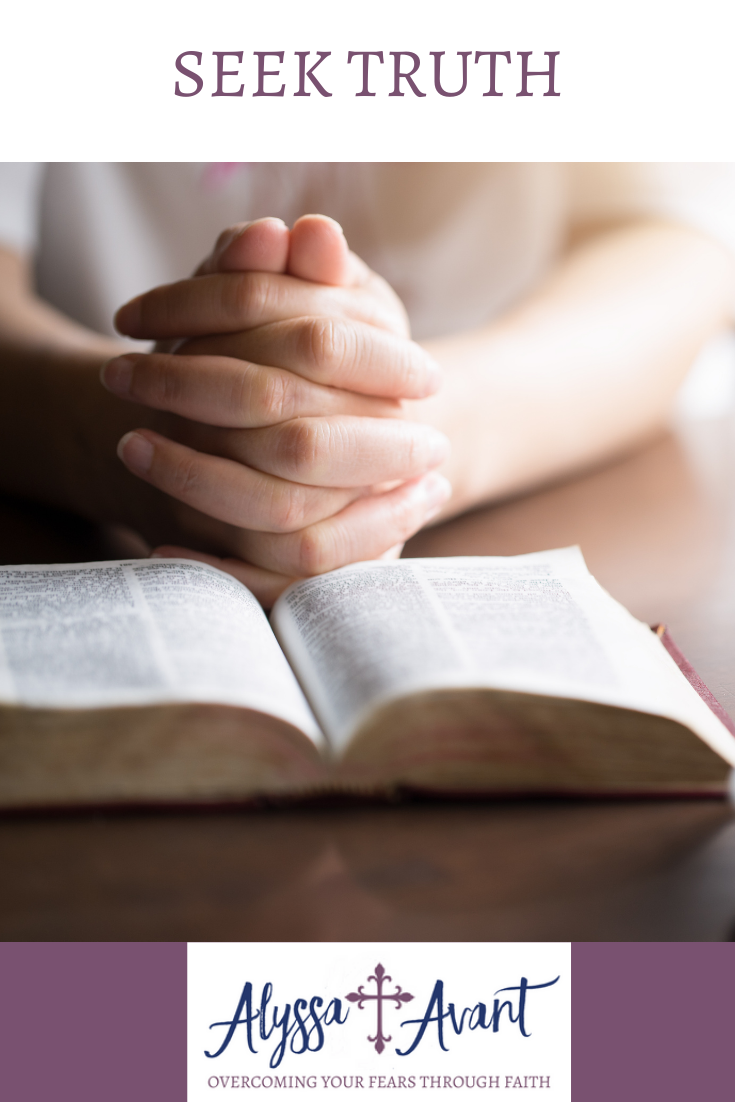 We as believers must be VERY CAREFUL who we listen to and who we get our information from. We are living in a world that is ruled by an evil one. His name is SATAN and he is the VERY FATHER OF LIES.
John 8:44 says this, "When he lies, it is perfectly normal; for he is the father of liars."
Jesus is TRUTH. He is "the way the truth and the life." John 14:6
If you are unsure whether or not what you are reading, hearing, or learning is TRUE or NOT take it to God and take it to Scripture. Ask the Lord to discern for you whether or not it is true.
Remember, "If anyone lacks wisdom, you should ask God, who gives generously to all without finding fault, and it will be given to you." James 1:5
We are living in a world where there are more lies than truth. This world is OUT to deceive us. To quote my pastor's sermon yesterday, "When truth is mixed with any degree of falsehood it becomes a lie." and
"There are MANY false teachers in today's world. A false teacher will twist the word of God. "
Matthew 24:24 says, "For false messiahs and false prophets will appear and perform great signs and wonders to deceive, if possible, even the elect."
Even we as Christians (the elect) can be deceived. Satan will whisper lies into your mind. When you begin to believe the lies of Satan, they will overtake the truth in your mind and you will destroy the ability for God to speak into your life.