Disclosure: This page may contain affiliate links. This means at no additional cost to you we may receive a commission if you purchase a product from one of our links. We only recommend products we love.
If you're just joining us, today is Day 25 in a series of 30 days of prayer journaling prompts.  You can find Day 1 here and a summary of all 30 days will be here as we go along.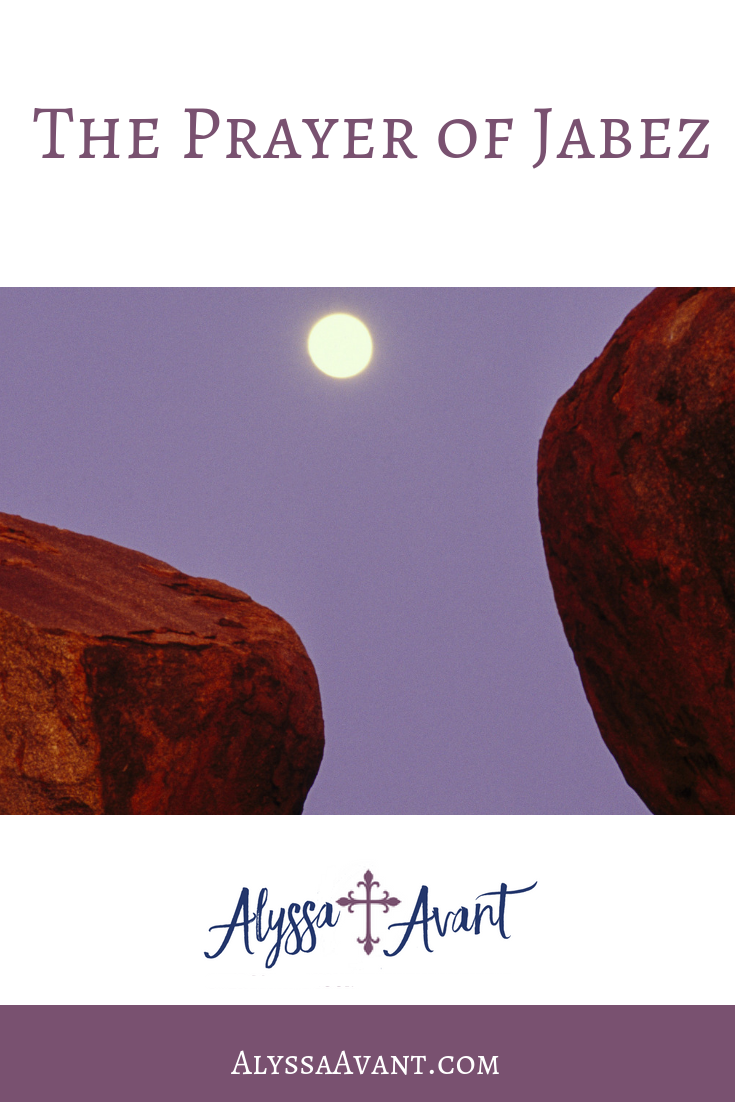 I have read a ton of books, articles, and verse on prayer over the years.  One study, which I have yet to mention that will drag you out of your prayer comfort zone is The Prayer of Jabez.  The prayer of Jabez is found in Scripture in 1 Chronicles 4:10 (NIV)
"Jabez cried out to the God of Israel,
"Oh, that you would bless me and enlarge my territory!
Let your hand be with me, and keep me from harm so that I will be free from pain." And God granted his request." 
The four petitions of Jabez were:
"Oh that you would bless me" –  Jabez prayed a bold prayer.  He actually ASKED for a blessing.  How many times are we BRAVE enough to do this?
"Enlarge my territory."  – Jabez was not only bold and brave, but he also had a big goal.  The Bible says that "without vision, the people perish."  Proverbs 29:18  We must have big, audacious goals.
"Let your hand be with me."  –  Jabez was dependent upon God.  We can learn from him.  We must always look to God for our strength, guidance, and support.
"And God granted his request."  – God desires to answer our prayers, but he cannot do so unless we first pray them.  How many times do we miss out on the blessings God has for us because we don't pray.
Remember, God isn't like asking a genie in a bottle to grant our wish, but he is anxiously waiting to hear from us and will answer our prayers according to His will.  As I have mentioned before, I enjoy looking back in my prayer journal as a record of God's answered prayers.
Here is today's prayer journaling prompt
Today's Prayer Journaling Prompt:
Describe your favorite age.  Why was this your favorite year of your life?  Write about this.