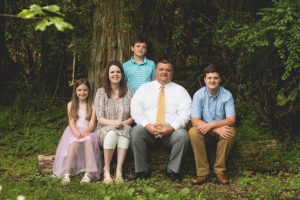 Hey there! I am glad you're here my goal is to help you "overcome your fears through faith".  We all have fears.  I have faced and fought multiple fears in my life.  I have dealt with
anxiety
panic attacks
fears about all sorts of things
Several years ago, I felt led to write a book I titled FaithLeaps: The Christian Mom's Guide to Passion, Purpose, and Profits. This book came from my own testimony of taking a faithleap in my life.
I define a faithleap as "stepping out of your comfort zone into the hands of God." If you have ever felt led to take a faithleap then this blog is for you.
I am Alyssa Avant, a Christian author, speaker, and Bible teacher who works from home as a Virtual Assistant to other authors and speakers while raising my 3 rambunctious children.  I homeschool my youngest child, while my older two children attend private school. I have been married to my husband Greg for 18 years.  We live in a small town in Mississippi.