Disclosure: This page may contain affiliate links. This means at no additional cost to you we may receive a commission if you purchase a product from one of our links. We only recommend products we love.
Today's guest is a girl after my own heart, a Christian author, speaker and of course, Bible journaler, Taylor Phillips.  Taylor is going to introduce you to the simple but beautiful concept, the art of lettering.
Hey all! So glad that you have decided to join me in this fun endeavor of learning more about Bible journaling. I've always looked at it with curiosity and some trepidation—the greatest trepidation was overcoming coloring in a Bible. I mean, I wrote and highlighted in my Bible, but coloring?! It was an unspoken cardinal sin to color in your Bible.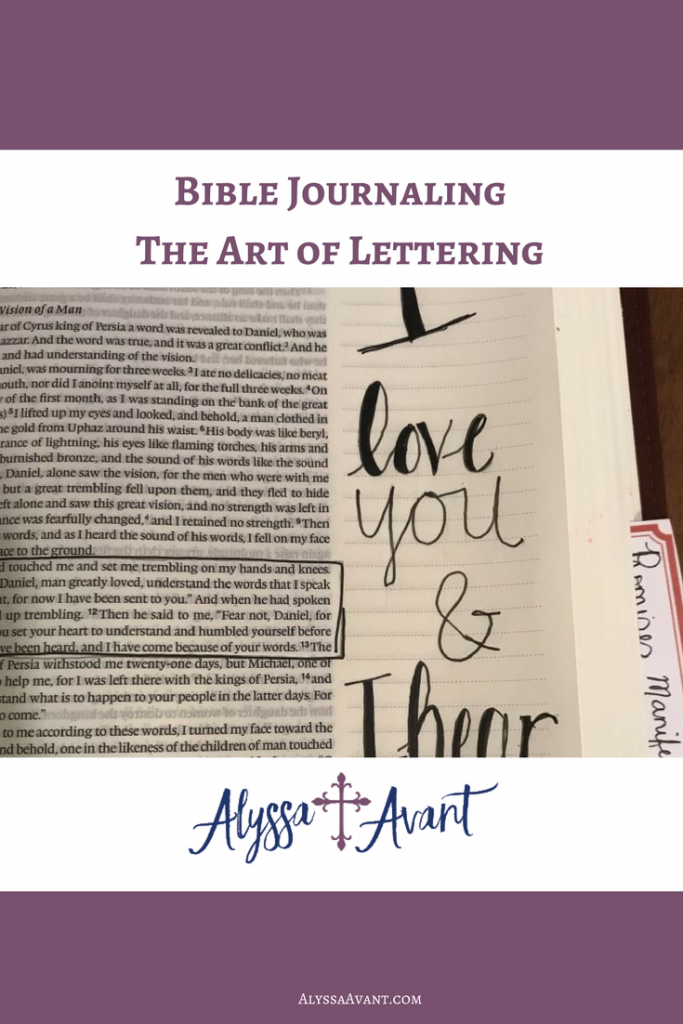 A few months ago, my church began a Bible journaling class so I decided to take the dive, and I haven't looked back yet. My favorite thing about Bible journaling is the meditation and the peace it provides. When I journal, it's when my heart is in a type of turmoil and I journal what the Lord is speaking to me in that. I may even search Scripture to find one that goes with the situation I'm in, I then meditate on it. It's been challenging to find ways that it applies to a situation I'm going through, or one I have been through, and create a picture of how God has come through.
Bible Journaling: The Art of Lettering
I've learned quickly that my favorite tool is the pencil and Sharpie. Drawing isn't a forte, but the different aspects of lettering have been fun. I always thought that lettering had to be perfect but have since found out the messier the better. You don't have to have straight edges, perfect curves, or the proper dotting. You can add floral, dots, shadowing, triangles, whatever is going through your mind.
I didn't start out immediately journaling in a Bible, but I started out in an art journal. I wanted to see if this would be something that I would continue with, instead of purchasing a journaling Bible and not journaling in it. Just a few weeks ago, I stepped out and purchased a bible with margins and began journaling in it. Journaling in the Bible, I've found that lettering has taken a front seat, and the pictures have taken a back seat.
What I'd like to share with you today is some of the techniques I've applied to my lettering in bible journaling. I begin my journaling with a pencil so that if I make any mistakes, I can erase them. With the Sharpie (make sure you have one that doesn't bleed), I add thickness to certain sides of the letters. You can see my example below. When you start with that, you become comfortable with the lettering and then are able to branch out to try different aspects of shadowing.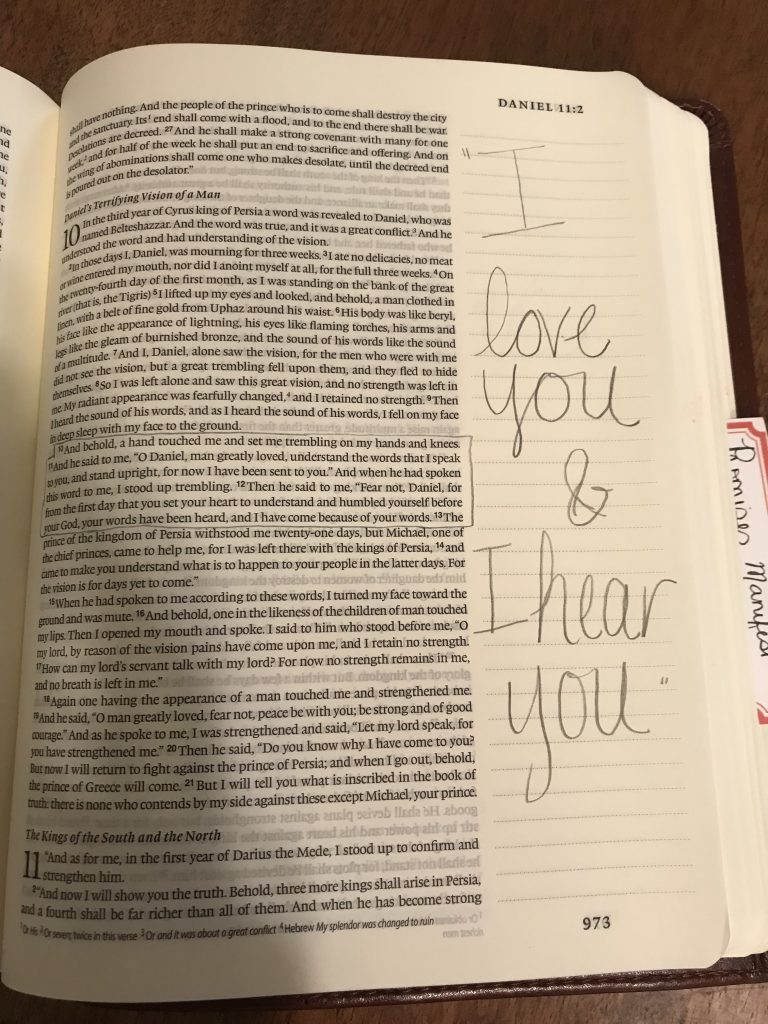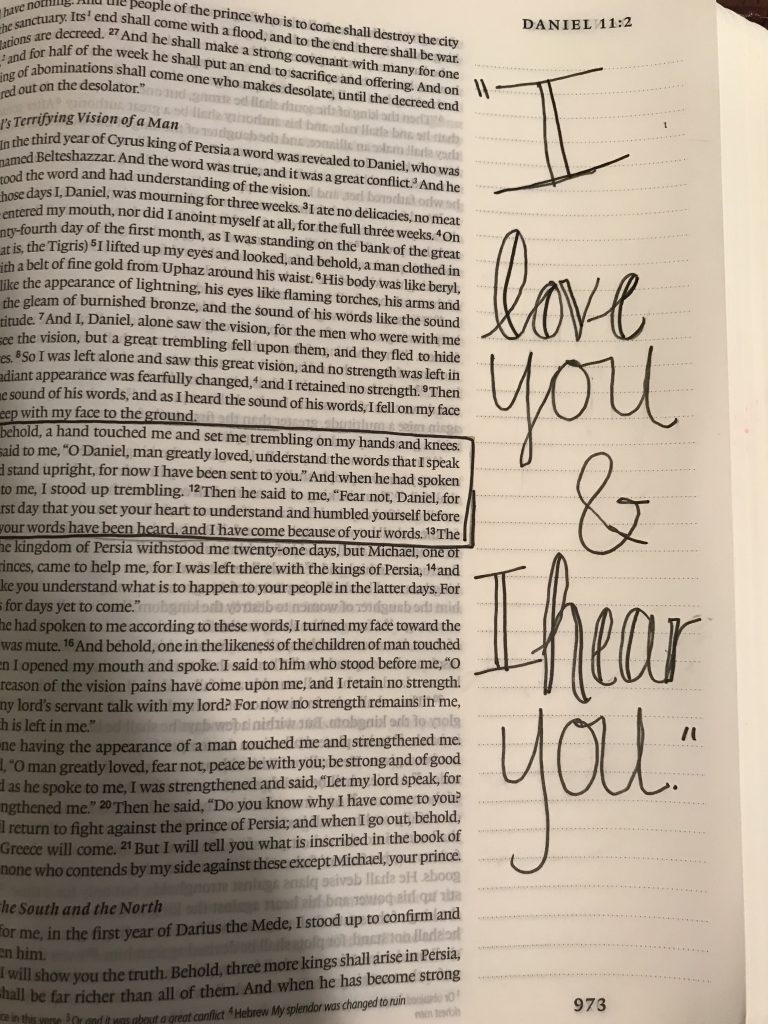 Below I have included a picture of my absolute staple Bible journaling items: washi tape, Faber Castell artist pen, a white eraser and a pencil. I have found that the white eraser is much easier on bible pages. After I use my pencil, I will trace the words with my artist pen and then erase the pencil marks. My final result is also included below. Happy journaling!
I am thankful for Taylor teaching me something I didn't know and being able to improve my lettering.  There really is an "art" to it huh?  I love the results that she is able to achieve in such a simple way and will definitely be attempting to do the same in my own Bible journaling here soon.
What about you? Did you learn something new about the art of lettering?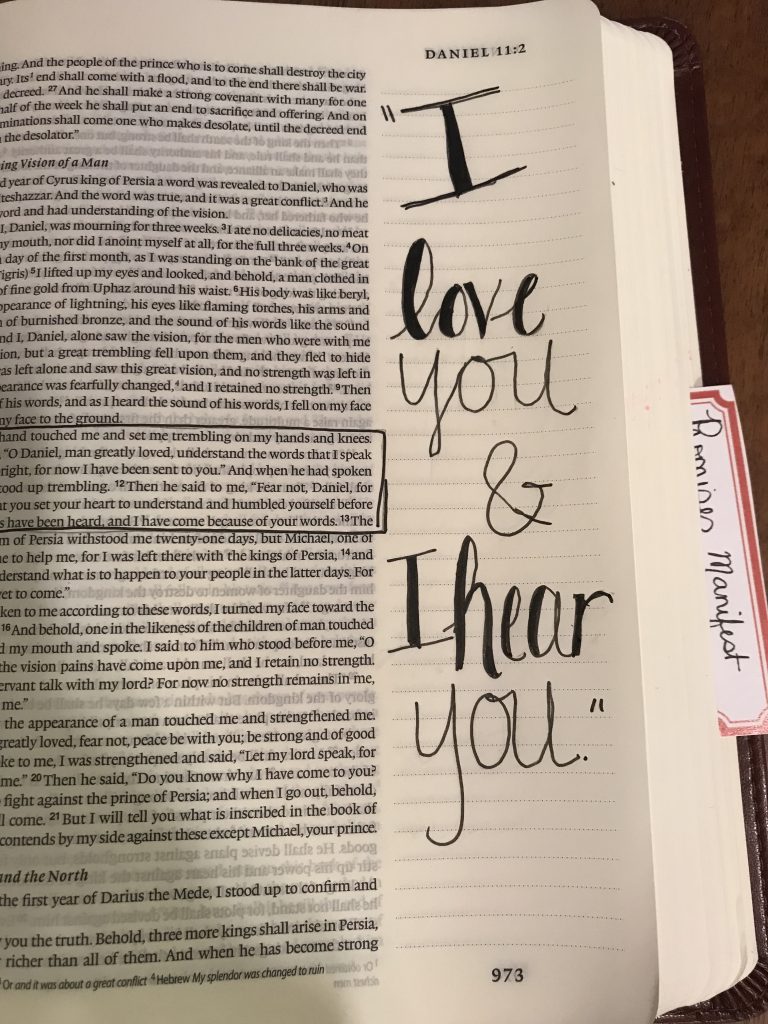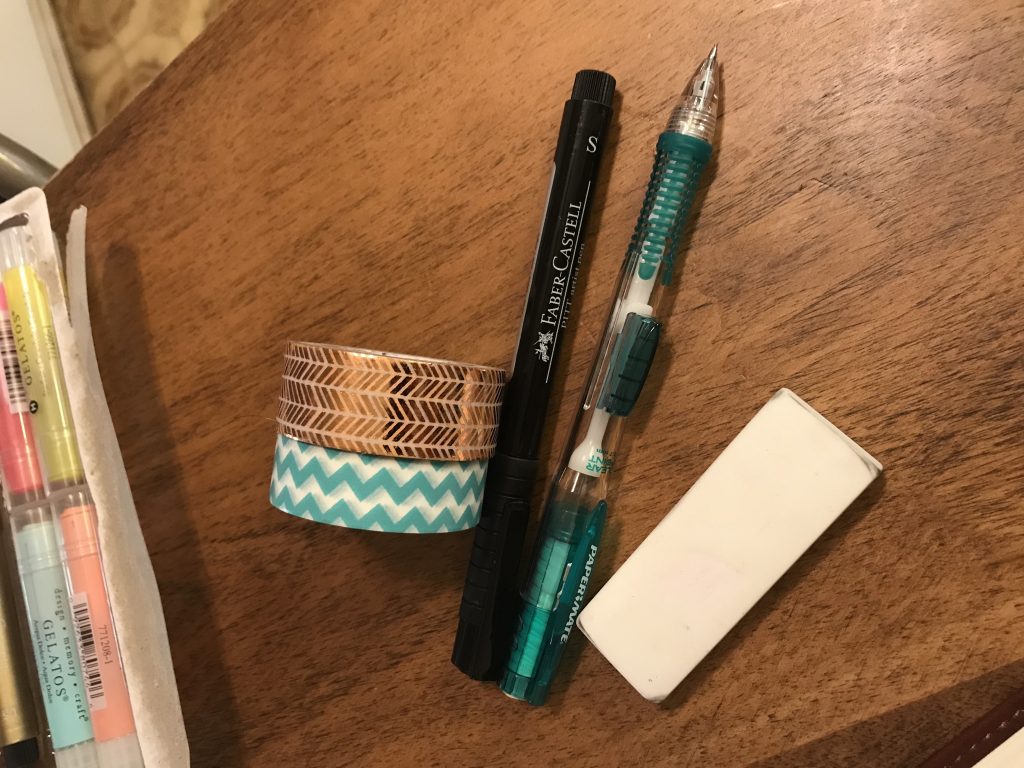 I