A couple of years ago I felt led to start a local Bible study.  One afternoon I thought I'd post it on Facebook to see if there was any interest.  Several local friends and acquaintances commented and we decided to meet up to discuss our options.  That year I facilitated a Bible study from January – May.
Recently, the same prompting was laid on my heart.  I decided once again to post on Facebook.  Again, I received a good many comments and decided I'd pursue it.  As I prayed about how to do this particular class I began thinking about introducing them to Bible journaling.  I have been a journal writer for years.  In my teens, I started using a prayer journal at the prompting of my youth minister.
I cannot even begin to tell you the impact prayer journaling has had in my life.  My favorite part of prayer journaling is the fact that you can look back on years and years of prayers, see God's hand in your life, and spot the many times he has answered your prayers.
So when I began to hear about Bible journaling several years ago, I was intrigued.  The only thing that I just couldn't quite get used to was actually journaling or painting in my Bible.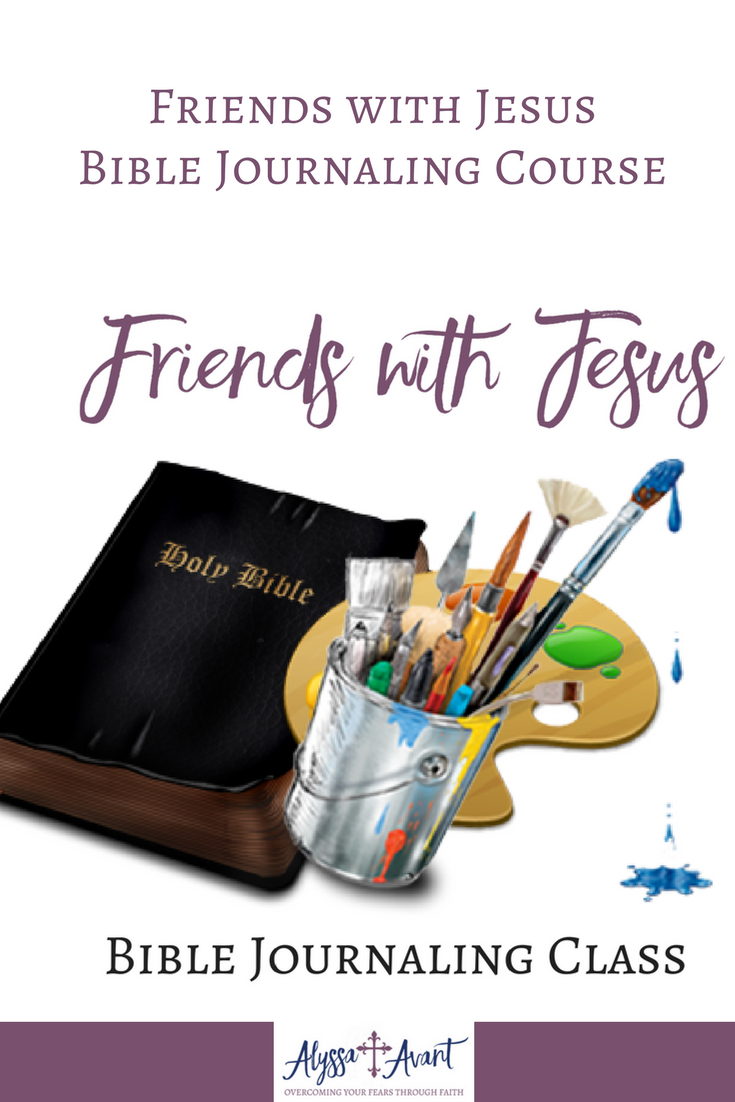 Since I felt that journaling has made such an impact in my life I felt led to share that with this particular Bible study, which at first I had planned to be similar to my last experience a couple of years ago.
That's when I told the girls who were interested that I was considering sharing Bible journaling with them.  The responses I received were all positive so I was excited.
I am also a business owner, and I had recently been playing around with Facebook ads to learn how to do them for clients.  My excitement about sharing Bible journaling prompted me to play with an ad to share the Bible journaling class.
I ran a modest ad on Facebook targeting several towns in our area.  To my surprise, people signed up and the classes filled quickly, in fact, I had never even considered having a night class, but ladies on Facebook who worked during the day reached out to me and asked for one.  Many of the ladies are even from out of town, which completely blew me away. This was taken one step further when I had people from other areas of the country reach out and ask me if I'd consider doing an online course as well.  That is why I am hosting an online version of Friends with Jesus Bible Journaling Course starting September 14.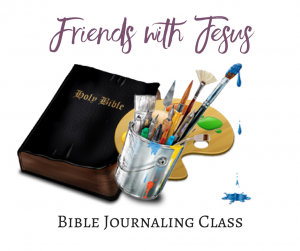 I must admit to you all that teaching a Bible journaling class is a bit of a dream come true for me.  As a teenager, I committed my life to ministry.  In my late teens and early 20s, I served in youth and children's ministry.
In my late 20s, I spoke at and helped to put on many mother daughter events.  This was a true passion of mine.
However, as I aged, and had more children the opportunities to serve in these capacities became more difficult as I was also needing to serve more and more in my own home in my role as a momma.
I continued to volunteer at my local church, but haven't pursued as many opportunities that I like to call outside the box ministry, which I've always felt led to do.
Now that my kids are getting older and more self-sufficient my husband and I feel that I can once again pursue ministry opportunities outside the home.  I truly believe this is one of the opportunities that God has created for me and for many of you to participate in.
As for the Bible study portion of this class, I was recently hospitalized for pneumonia.  I will share more of my testimony from that experience here in a blog post titled Letting Go of Control.  Specifically, how God spoke to me after he finally had me still enough to really listen.
I have struggled with anxiety all of my life.  Journaling has been a true help to me with my anxiety.  Reading God's Word daily is also a help to me.  That is why I chose to write the Bible study for this class on the topic of Overcoming Anxiety, Stress and Fear Through Faith.