I have always had a love for music.  Growing up my dad had a record player and I can remember listening to Elvis year-round, Bing Crosby at Christmas and other oldies but goodies.  He also had a stereo with large speakers that he would blast a local country music station on when getting ready in the mornings.  I vividly remember in the late 80s and early 90s waking up to the sounds of Billy Ray Cyrus or Aaron Tippin.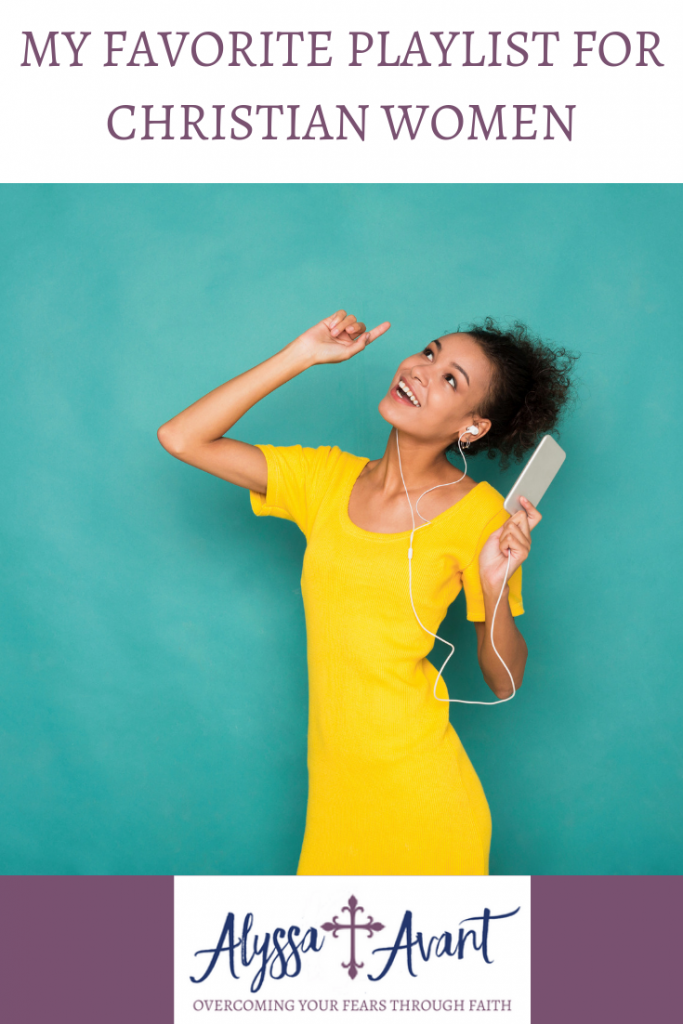 In my teenage years, I was excited to get a CD player installed in my 1989 Ford Bronco II and it was around this time that I fell in love with Contemporary Christian music.  Most mornings I would blast some Audio Adrenaline or Jars of Clay on the way to school.
Recently, I have started listening to music on a daily basis as I used to years ago.  Once again embracing the Contemporary Christian songs as well as praise and worship to start my day.  I blast some music while showering, putting on my makeup and checking my email in the mornings.
Music is more than just music to me now.  It is also encouragement, a way to worship, and keeps me focused on the good and on God.  As you may have read here before, I oftentimes suffer from anxiety and music has been a huge help in this area of my life as well.  That's why I thought as a Christian woman I would share with others my current favorite Christian playlist that helps me on a daily basis.
I hope that it will be an encouragement to you on a daily basis as well.  I'd also love to know what is currently on your daily playlist that helps you to focus on God and get through the day.
I love to use Amazon music.  Each Christmas my parents give us an Amazon Prime Subscription and it includes Amazon music.  My husband and all three of my kids can use it and we can each have one or more playlists of our own.
This post contains affiliate links. If you click on these links and make a purchase I will get a small commission as a result.