If you're just joining us, today is Day 26 in a series of 30 days of prayer journaling prompts.  You can find Day 1 here and a summary of all 30 days will be here as we go along.
Today, I just have to tell you that God answers prayers.  My prayer journals from the past reveal to me more answered prayers than I can count. Prayer after prayer that God answered.  He may not have always said, "Yes".  He may not have even answered me within the time period I thought that he should.  After all the Bible says that,
"He has made everything beautiful in its time. Also, he has put eternity into man's heart, yet so that he cannot find out what God has done from the beginning to the end."
Ecclesiastes 3:11
Pray Until Something Happens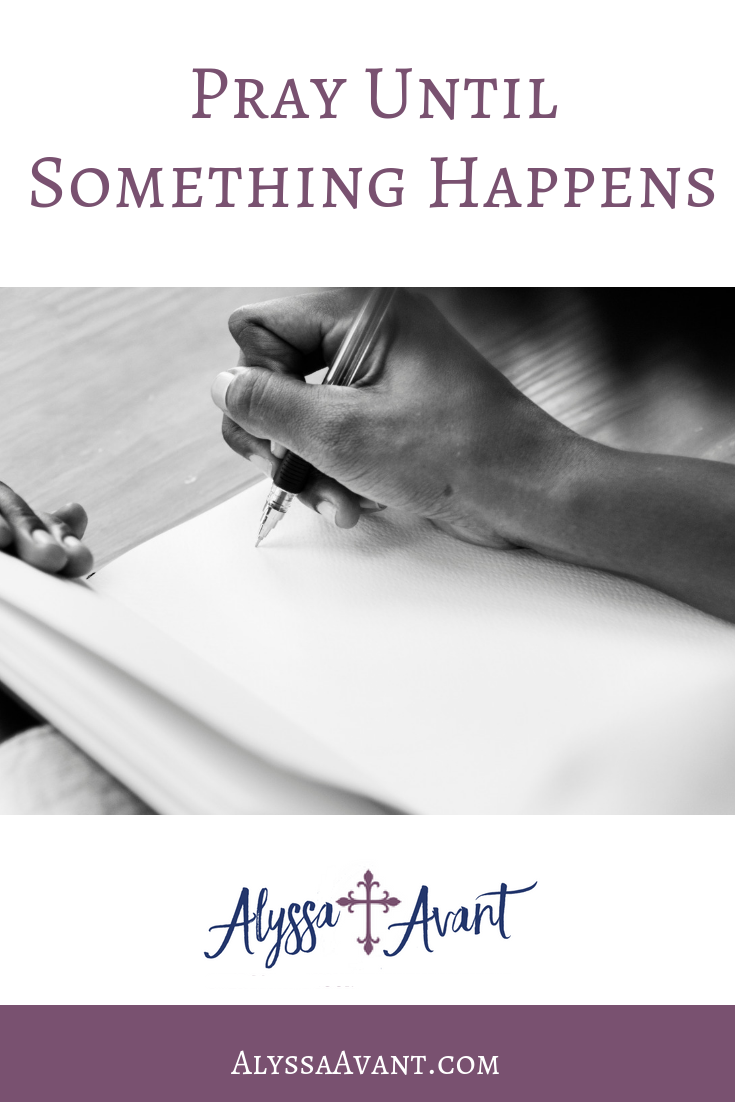 Our timing is not God's timing.  However, through my prayer journal,s I have seen God's timing work out just like it was supposed to.  Sometimes it takes years for God to answer our prayers.  We must never give up.  We must remember that God is always at work, even when we cannot see it, or think he is not.
The Bible confirms this in Romans 8:28, which says, "We know that God is always at work for the good of everyone who loves him. They are the ones God has chosen for his purpose," (CEV).
One of my favorite books on prayer, The Circle Maker's author Mark Batterson says,
"Don't just read the Bible. Start circling the promises. Don't just make a wish. Write down a list of God-glorifying life goals. Don't just pray. Keep a prayer journal. Define your dream. Claim your promise. Spell your miracle."
This is important to remember.  This is why I use a prayer journal.  This is what it is ALL about!
Today's Prayer Journaling Prompt:
Journal about an experience in your life you would hate to repeat. Did this experience teach you a great deal?