If you're just joining us, today is Day 22 in a series of 30 days of prayer journaling prompts.  You can find Day 1 here and a summary of all 30 days will be here as we go along.
We are only a few days away from finishing the 30 days of prayer journaling prompts.  Today we're going to talk about when God speaks.  How do you hear God when he speaks to you?  What are some signs that God is speaking to you?  This is something a prayer journal can help you to track.
Today I have encountered an issue that has arisen in my life several times over the past few years.  When something like this happens, I begin to ask myself what God is saying.  In order to do this I: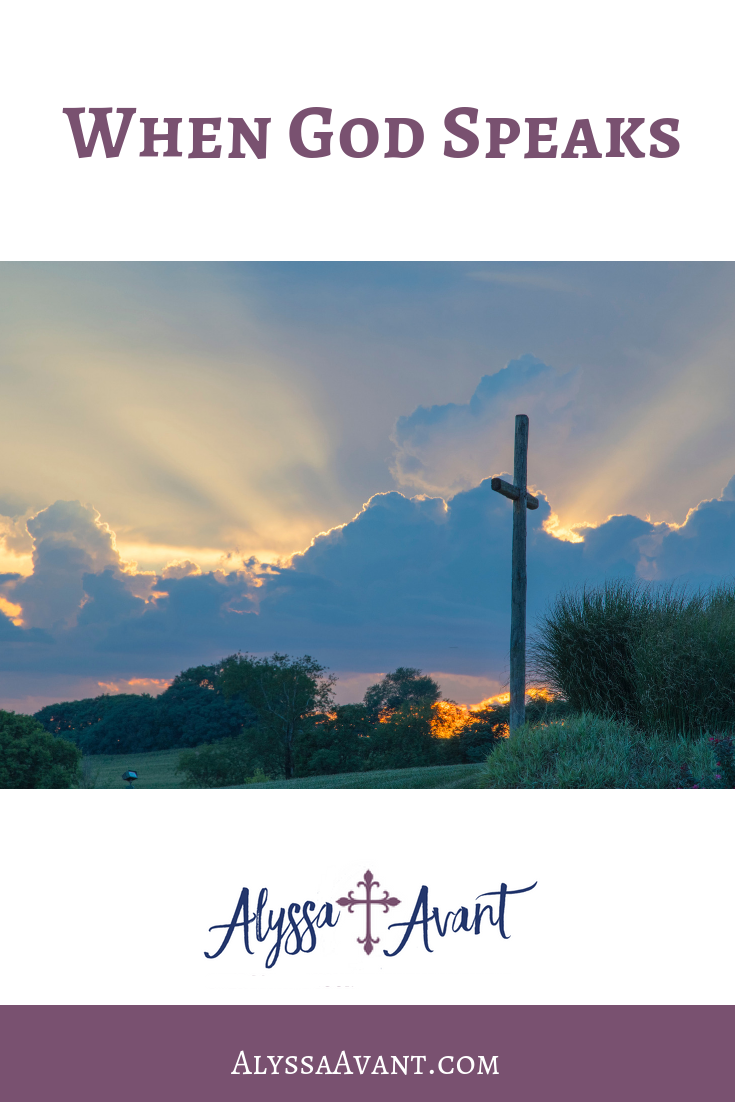 When God Speaks
Pray.  I literally ask God, "What are you doing?"  or "What does this mean?"  After all his Word says, "You will seek me and find me when you seek me with all your heart."  Jeremiah 29: 13 NIV
Consider the circumstances.  Have you been in this situation before?  What did God do before? How did he move in your life?  You can learn from your previous experiences.  God never wastes a moment in your life.  He will often confirm things through your circumstances.  Always remember that God has a plan for your life.  Jeremiah 29:11, after all, says,  "For I know the plans I have for you," declares the Lord, "plans to prosper you and not to harm you, plans to give you hope and a future."
Look to His Word.  God will often confirm your own thoughts or desires through his Word.  It is a road map to us in our lives.  God will never contradict Himself. He will never speak to us through our circumstances in a way that will contradict His written word.
I know that in these times of uncertainty when I am trying to determine what it is GOD is doing I feel afraid, but I know that God has a plan and you can trust in that too.
Now, here is today's prayer journaling prompt:
Today's Prayer Journaling Prompt: 
Journal about the most special gift you have ever received. Who gave it to you and why was it important?