Disclosure: This page may contain affiliate links. This means at no additional cost to you we may receive a commission if you purchase a product from one of our links. We only recommend products we love.
Bible journaling has literally taken the world by storm!  It is a concept that I learned about almost three years ago and that I am very grateful for having in my life.  The help that it has brought to my anxiety and the joy it has brought to the time I spend with the Lord is priceless.
That's why I am so excited to share more Bible journaling inspiration in the form of 14 days of guest posts here on the blog sharing their Bible journaling journeys.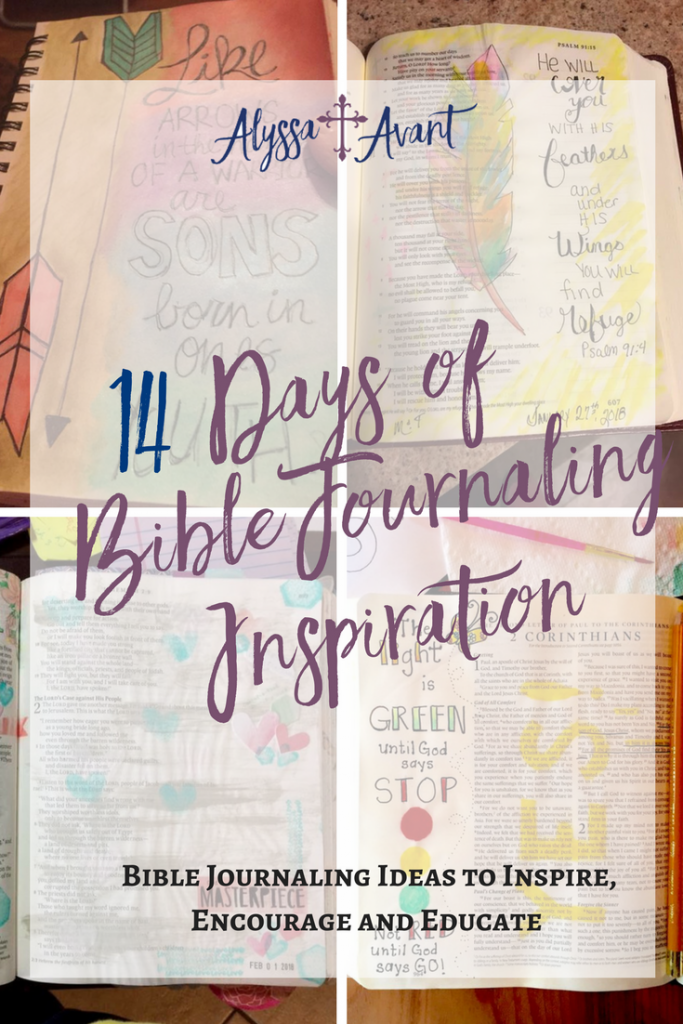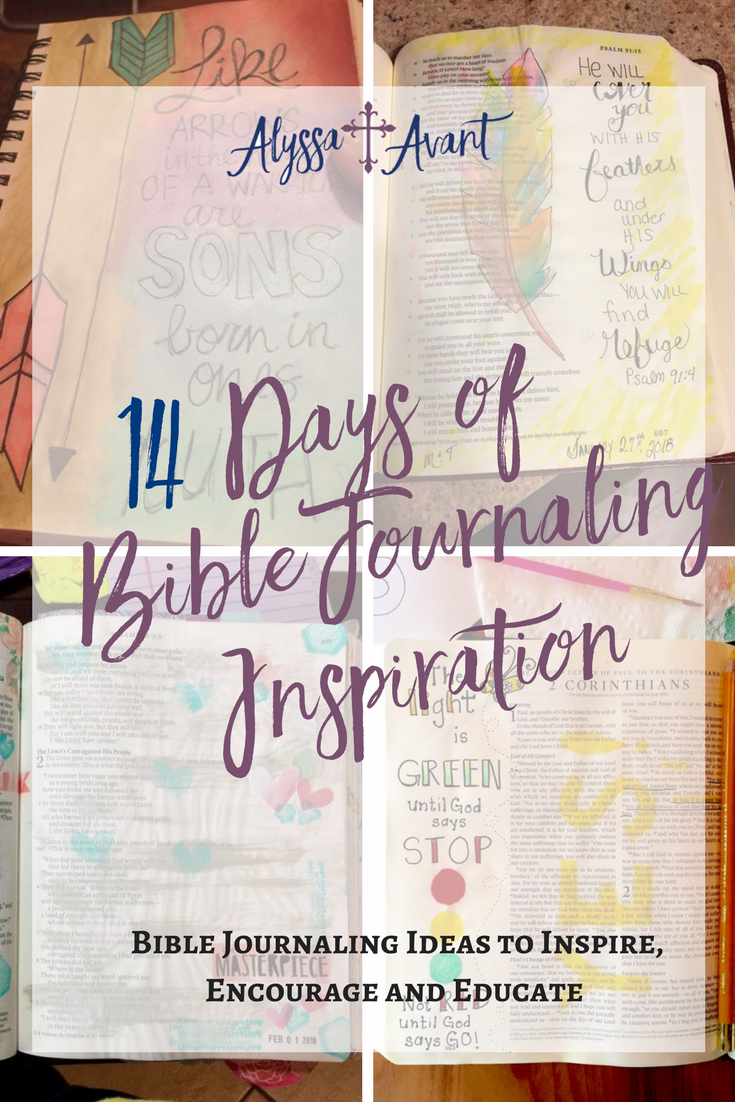 This event is to inspire, encourage and educate you on the topic of Bible journaling.
This page holds all of the special 14 Days of Bible Journaling Inspiration Page here on the blog all in one plac.e  
The Bible journalers who participated  in this amazing event were:
Lisa Yvonne
 from
Now to share with you my favorite Bible journaling technique.  Recently, in the local Bible journaling course that I lead we used Faber-Castell Gelatos.  These are by far my favorite tool for Bible journaling.  They go on smooth, you can blend them with your fingers or use a paintbrush with water.  They create a beautiful look that does not smudge or rub off on your hands.  I especially like the metallic colors that I have.  You can see an example below: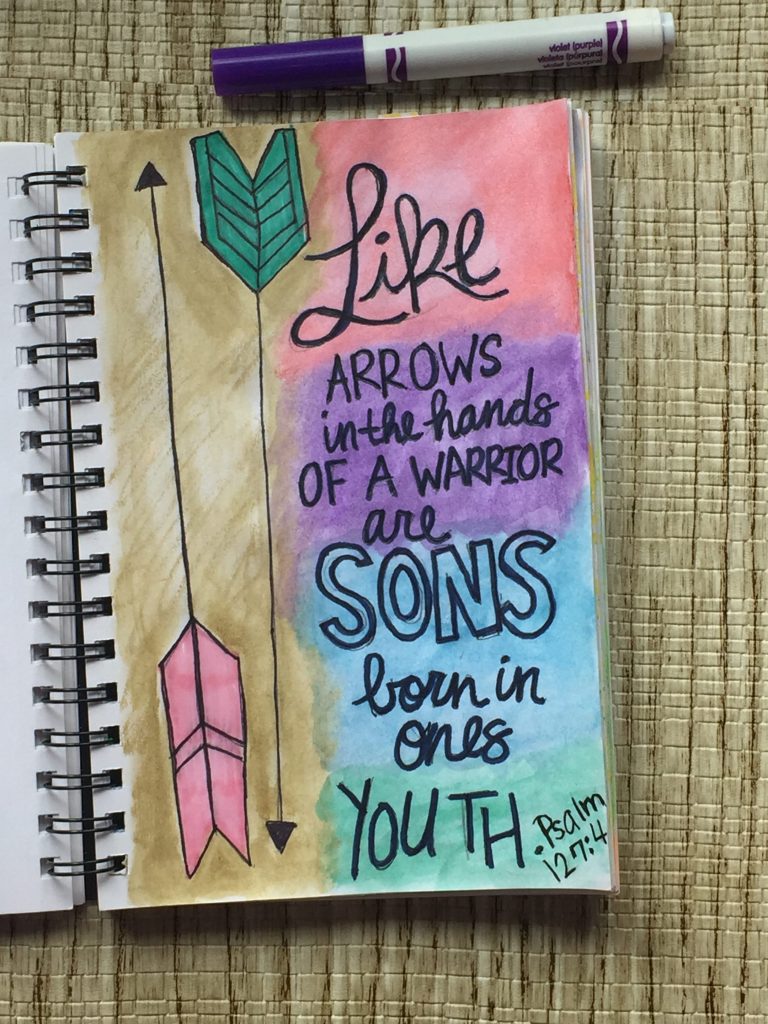 Isn't that just beautiful?  I really enjoy using Gelatos.  This verse is especially beautiful as well.  Over the next 14 days, you will be able to see a variety of Bible journaling techniques that all these Bible journaling ladies enjoy.  You are sure to find something that you will love.
Let's not forget the exciting giveaways you can enter to win. . . . over $200 in prizes.  Enter to win now!  You will want to scroll all the way to the bottom of the page to find the giveaways!
Finally, I'd like to share with you a FREE Bible journaling lesson, simply click the image below to sign up!