Do you have habits in your life?  Whether they be good habits, like going on a daily walk or bad habits like biting your nails we all have habits in our lives.  Today, we are going to talk about how to make prayer journaling a daily habit in your life.
Daily writing in a journal can be a difficult habit to form, but once you do, it can become addictive. I started journaling around 1994 when I was only a teenager and I haven't stopped since. Some habit huh?
Many people say that they enjoy journaling because it allows them to freely release their thoughts and feelings. Therefore, what could be a greater way to release your frustrations or record your victories than to start journaling?
Some people like the idea of others being able to one day read their entries and admire their accomplishments and struggles while others loathe the thought of someone else ever reading their recorded thoughts. Well, if you want someone to read them, pass them on to them, however, if you do not just destroy them after you've filled the journal to the brim with entries. Either way, do what works for you.
Why not try to develop a new and very worthy habit by making journaling a part of your daily routines, specifically a part of the time you spend with the Lord.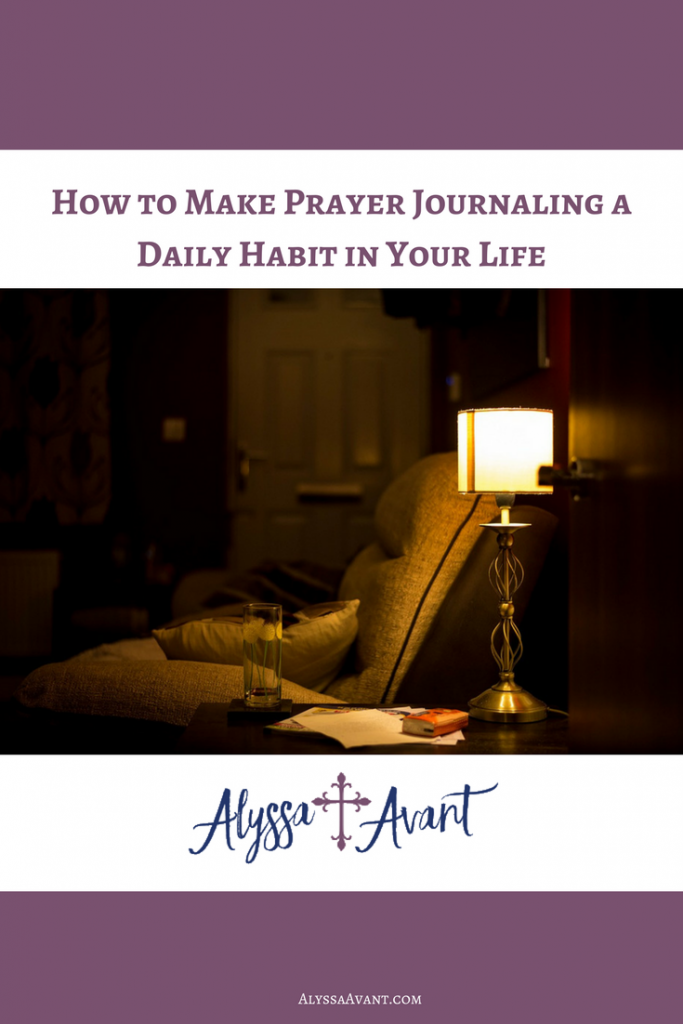 How to Make Prayer Journaling a Daily Habit
Set up a specific time to journal each day.  Habits are easier to keep up if you prepare for them ahead of time.  I do my quiet time early in the day each day.  Setting a specific time for your prayer time is key to developing a positive habit of writing in a prayer journal daily.
Have a dedicated place for your prayer time.  This might be a comfortable chair in the corner of your bedroom, a swing on your front porch, or somewhere else around your home.  However, preparing a basic of your resources for writing in a journal daily and having a dedicated space that you can look forward to going to each day to write can help you to develop prayer journaling into a daily habit.
Today's Prayer Journaling Prompt:  Describe the worst feeling in the world, the one thing that makes you feel the worst. Then write about how you deal with that feeling.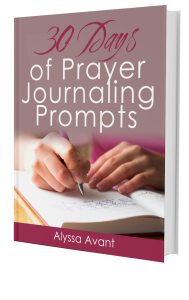 You might also be interested in getting your own 30 Days of Prayer Journaling Prompts journal to help you follow along with this series. These are available in both printable and hard copy.  You will have everything you need all in one place to get started with the practice of prayer journaling.