Disclosure: This page may contain affiliate links. This means at no additional cost to you we may receive a commission if you purchase a product from one of our links. We only recommend products we love.
Today's guest Bible journaler I found on Instagram when I started following a variety of Bible Journalers there by following the hashtag #biblejournaling.  Let me introduce you to Brittany Carleton who is going to help you learn a new Bible journaling technique with this easy how-to video.
Hey, friends, I'm Brittany Carleton and I am a small town East Texas girl with a big heart and an even bigger passion for Jesus and bible journaling!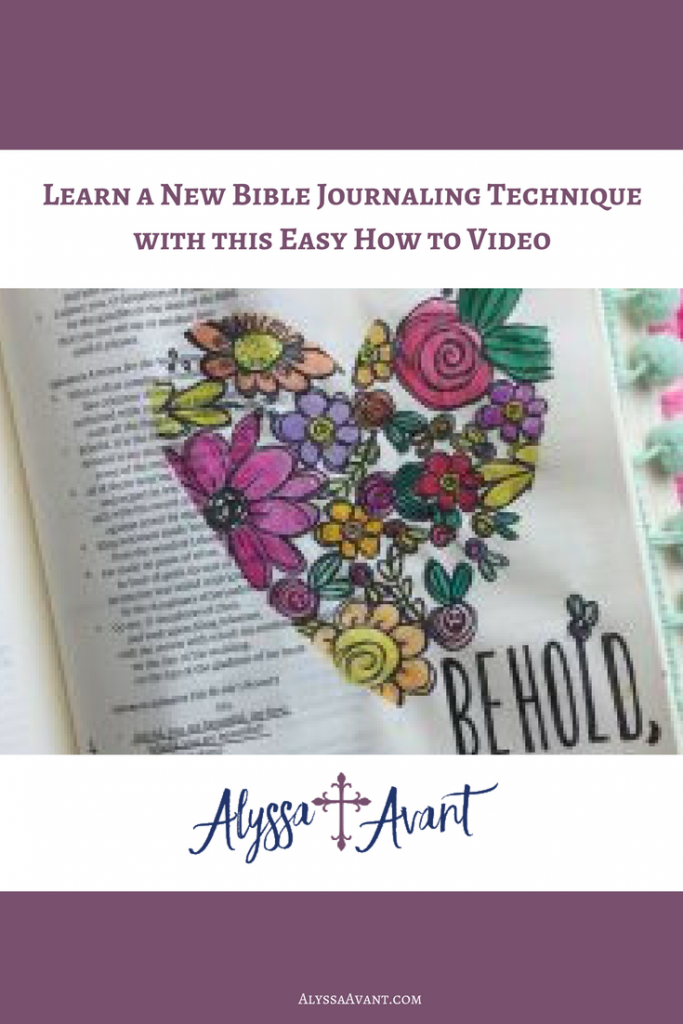 How long have you been Bible journaling?
I have been bible journaling for a little over one solid year.
How did you get started in Bible journaling?
I saw it on Pinterest, thought it wasn't cool. Decided to buy a bible then started looking on Instagram and saw the differences and fell in love!
What is your favorite thing about Bible journaling?
That I'm intentionally in the word on a daily basis and using my creativity (that I didn't know I had) to spend time with Jesus!
What is your favorite Bible journaling tool?
Stamps. Lots and Lots of stamps!!
Do you journal in a journaling Bible, an art journal or in something else?  
A journaling bible! I'm currently on bible #3 & #4! (Yes two at one time…)
Brittany Helps You Learn a New Bible Journaling Technique 
What I want to share with you guys today is one of my most popular techniques I've taught and videos I've done! It's called a masking technique! Before you watch the video grab your favorite floral stamps, ink pad, and some cardstock!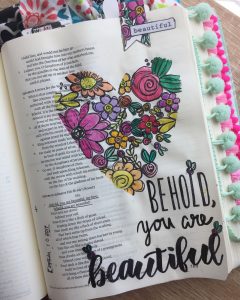 Here are a few of my favorite pages I've done recently. All different but all show a little of me!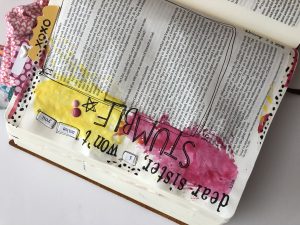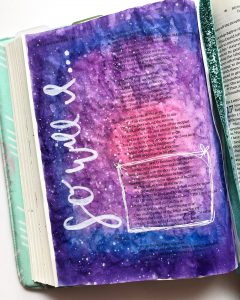 Thanks for joining in! Tag me in your creations on IG so I can see your masking technique!
You can find me on IG: https://instagram.com/britcarleton
Blog: drawntoworship.wordpress.com
also search "Drawn To Worship" on FB for my Bible Journaling group page!
___________________________________________