I have had some big decisions to make recently.  In all decisions that I make I try to be certain that I look to God's Word for answers.
Proverbs 3:5-6 "Trust in the Lord with all your heart and lean not on your own understanding; in all your ways acknowledge him, and he will make your paths straight."  
At the root of every decision, you make remembering God's will and purpose in your life will make the right decision that much clearer. If your steps are guided by God then everything you do will prosper, it's when you choose to not allow him in the decision-making process in your life issues arise.
After having shared that, we must first understand what a decision is. A decision is a choice between two or more options. If you only have one alternative, you do not have a decision. Webster's 9th Dictionary adds some richness to the idea of choice by introducing the idea of uncertainty. It has this to say about the word "decide", the root of "decision".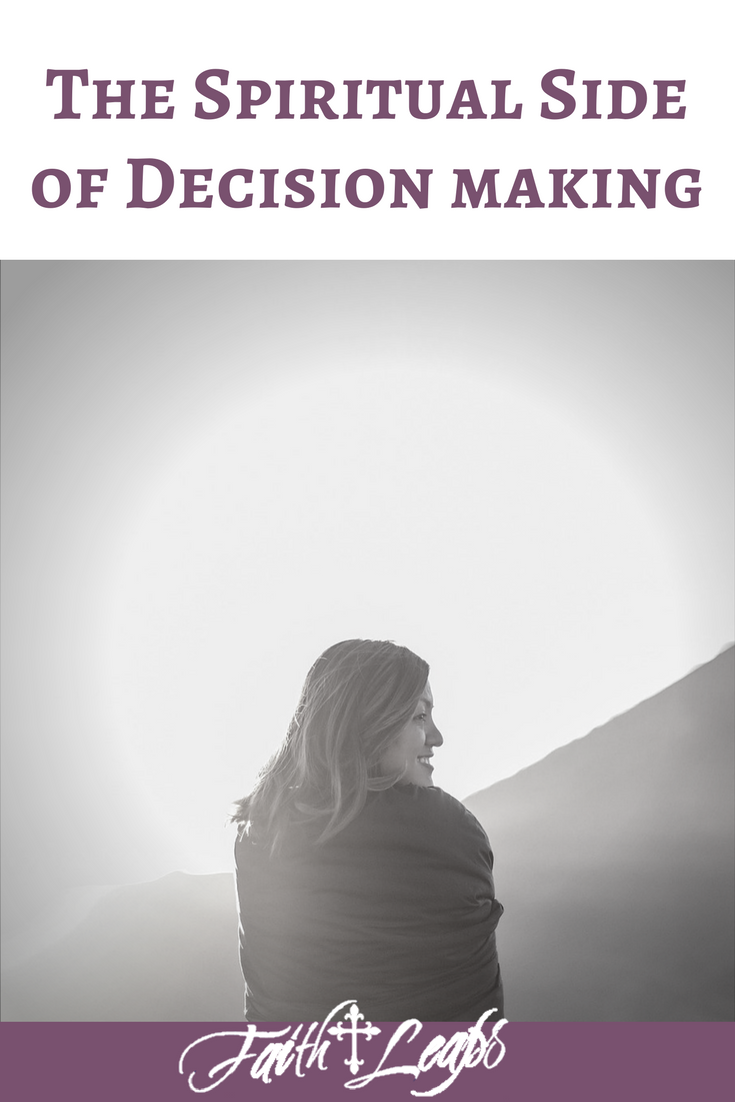 "To decide is to arrive at a solution that ends uncertainty or dispute."
In his classic work, "Think & Grow Rich", Napoleon Hill stated that 98% of people are in the jobs they have through indecision, i.e. because they never made the decision about what they wanted to do in their lives in the first place. Indecision explains why many people feel that they have a life purpose but have no idea what it is.
A decision is the key to transformation. It is one of the key character traits distinguishing high performers from the vast ranks of the mediocre. A decision is, by definition, behind every truly great achievement anyone ever makes. Here is an interesting truth: Most successful people make decisions quickly and change them slowly. They persist with the decisions they have made. However, those who are choosing a mediocre existence are very slow to make any decision at all (most never make any), and they change the ones they have made very rapidly indeed. Which description applies to you?
One of the most memorable quotes I have ever heard was "Your indecision is a decision." When you allow your life to play out without making any decisions you are taking a passive approach at life. I know that I can say I once made my decisions very slowly, if ever. Yes, I have been there too. What you thought that it was all easy for me. Guess again! However, once I decided to be consistent in achieving my success, I know that decision making had to become a key component in my life.
So how do you arrive at making high-quality valuable decisions? Furthermore, how do you make decisions that are based on Biblical Principles?
I shared this post at Salt & Light Linkup.