Disclosure: This page may contain affiliate links. This means at no additional cost to you we may receive a commission if you purchase a product from one of our links. We only recommend products we love.
Join me over the next 30 days to become an avid prayer journaler. This series will help you to develop the habit of prayer journaling daily.  Research shows that it takes a person 21-30 days to develop a new habit, so therefore this 30-day series should help get you on your way to making prayer journaling a part of your daily routine.
Each day for 30 days I will be sharing with you a prayer journaling prompt.  You will have everything you need to get started prayer journaling immediately and I will be here to cheer you on!  So, what are you waiting for?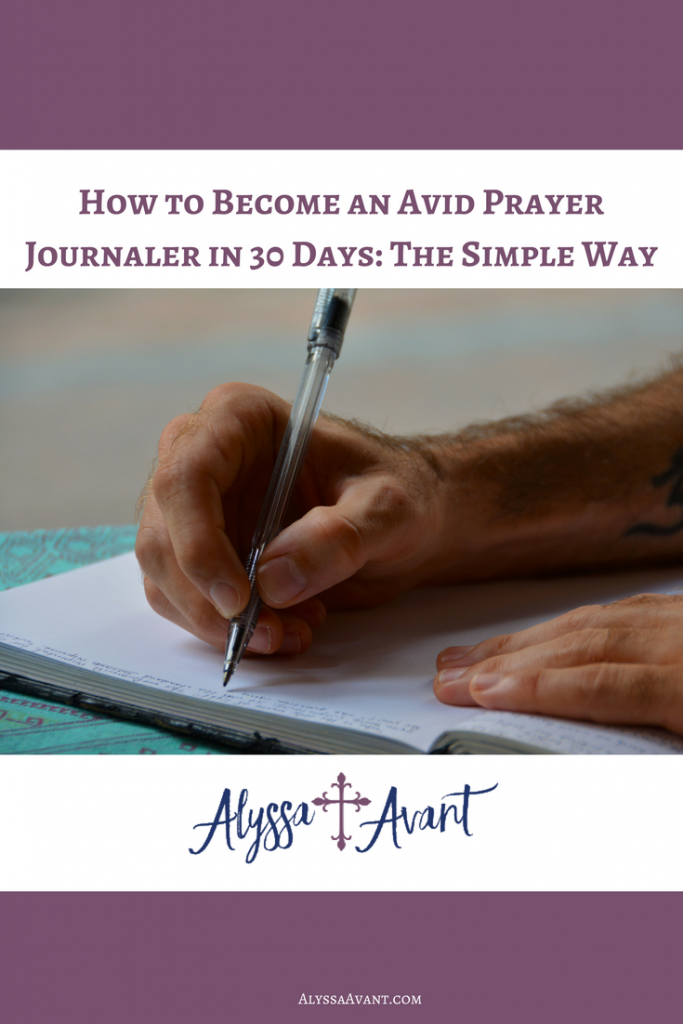 Why Should I Become a Prayer Journaler?
Journaling allows you to get rid of some of the thoughts that are cluttering your mind and the stress that is cluttering your life.  There is something about putting it all on paper that is almost like going to counseling, it just HELPS.  You might journal about the prayer journaling prompt given, about something that you are struggling with in life, or something that you want to remember as a victory. In addition, you will want to also include your prayers.  You may choose to make lists or write out a prayer almost like writing a letter to God.
When you are journaling do not feel like you have to write perfect, use correct language or grammar. Just write.  It is the process of getting your thoughts from your head onto the paper that is important.
Setting aside time to write in your journal is another important key to developing the habit of journaling. The time you set aside needs to be uninterrupted, quiet time, preferably when you are alone, alert, awake, and ready to write.
Journaling is important because it serves as a record of your thoughts, your goals, and your dreams. It can be looked back on to remind you of your trials, your tests, and your circumstances, allowing you to look back on your past and remember where you came from, what you've gone through and how you came out on the other side.
So grab a journal, a pencil or your favorite pen and get ready to begin your journey of becoming an avid prayer journaler.
Today's Prayer Journaling Prompt:  Journal about your memories, old memories or new ones, or even those you hope to make in the future.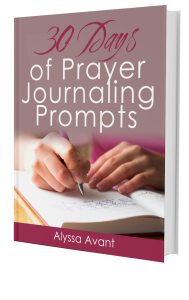 You might be interested in purchasing the 30 Days of Prayer Journaling Prompts journal to go along with this series.